360 DENTAL CLINIC LEVERAGE MASTERCLASS FOR DENTAL PROFESSIONALS 
It's a program created by Andrzej Bugajski, for the effective development of dental clinics in the era of a growing society.
We live in a time of high competition. The dental services market is changing right before our eyes. Marketing strives to provide as many relevant patients as possible to dental clinics, and the role of service and communication is to maintain and implement these patients in a full treatment plan.
Nowadays, we can design website and a logo as well as an experience on the entire patient's journey map. Wanting to function in this market reality it is necessary to use all forms of communication, both marketing and interpersonal.
DENTAL CLINIC LEVERAGE MASTERCLASS is a complete comprehensive program, during which we thoroughly deal with every aspect of the operation of the dental office.
I give intuitive, simple and effective solutions based on almost 10 years of experience in the dental industry and a total of 19 years of management experience. 
We have more than 30 dental clinics that we successfully trained.  
At every step, we show methods on how to make potential patients not disappear, or not to resign from treatment, and how to make new ones appear more often.
We teach how to use marketing to get the most significant number of patients, and communication to make the largest number of these patients get involved in a full treatment plan. 
Next edition will be announced soon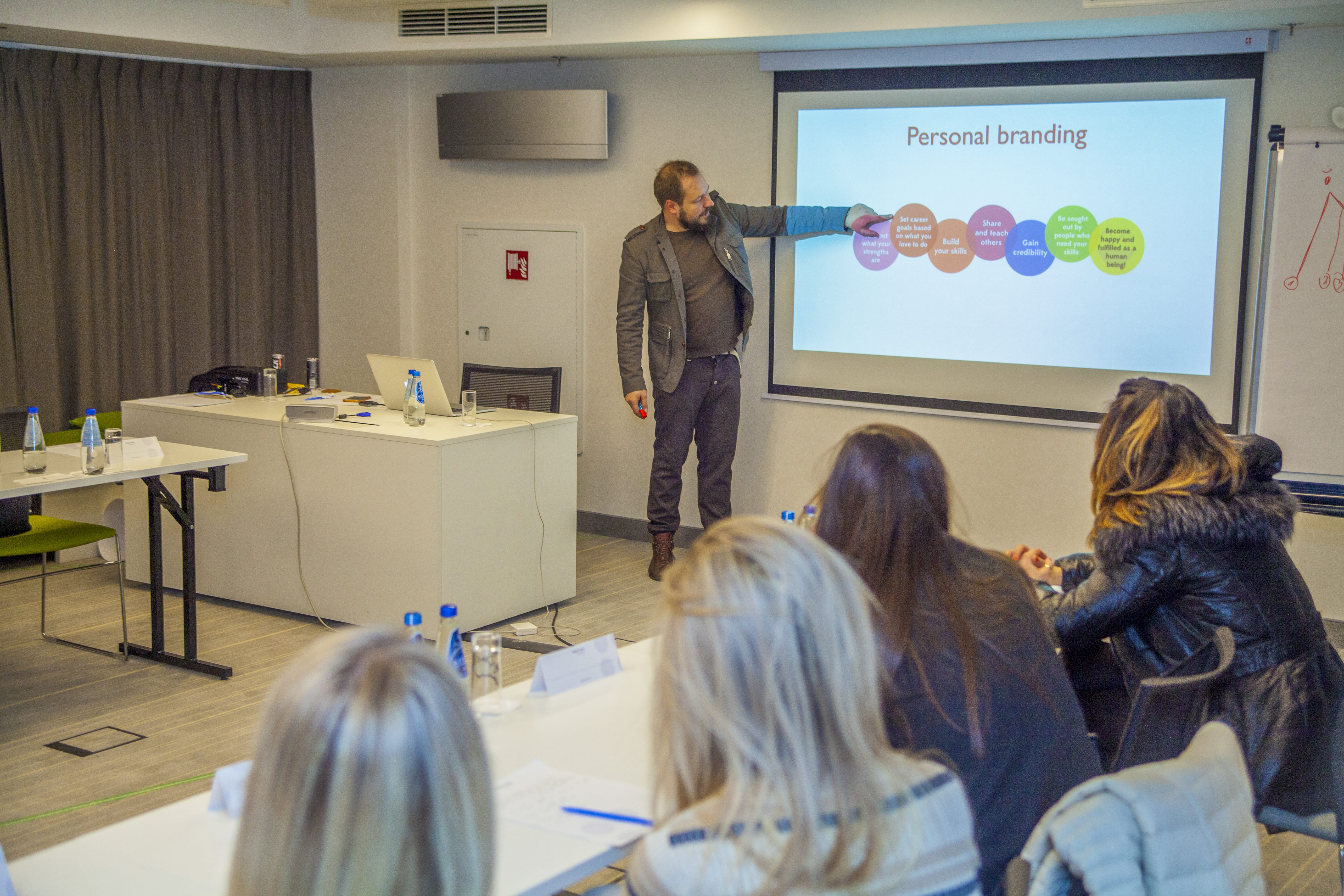 You will organize the most important issues of building the image of a doctor, without which no marketing activities or social media will not bring the expected results. 
By implementing these solutions, you will attract patients who:
– are interested in the specific treatments that you perform the most and give you the most satisfaction,
– appreciate your experience and long hours spent on further education in your favorite field of dentistry,
– can justify themselves the prices of the treatments you provide.
You will receive much advice from practitioners with many years of experience. 100% practice – zero theory!
You will learn about the following issues:
– How to communicate an image of an expert through the website of your office.
– What marketing practices shall be done, how often, and how, to attract more or better new patients.
– How the website shall be build from a visual and conversion point of view.
– How to create social media content interesting for patients.
– Tools that will help you to perform in these tasks.
Excellent communication with the patient increases the level of acceptance of treatment plans and translates into personal recommendations of subsequent patients.
This course systematizes the standards of leading a patient trough a journey for high-quality treatment in a modern dental clinic and first-time consultation. Builds knowledge of the foundations of professional communication with the patient and in the dental team.
The practical form allows participants to train specific skills necessary to offer Excellent Patient Service and their satisfaction with treatment.
Write to us via our contact form selecting Workshops as a topic.
3 Day Masterclass Pass
Early Bird Limited Edition
3 day of cameral workshop in small group of professionals

all the workshop materials helping you to boost your practice or clinic

catering including drinks and snacks

gala dinner with all the participants = networking opportunity